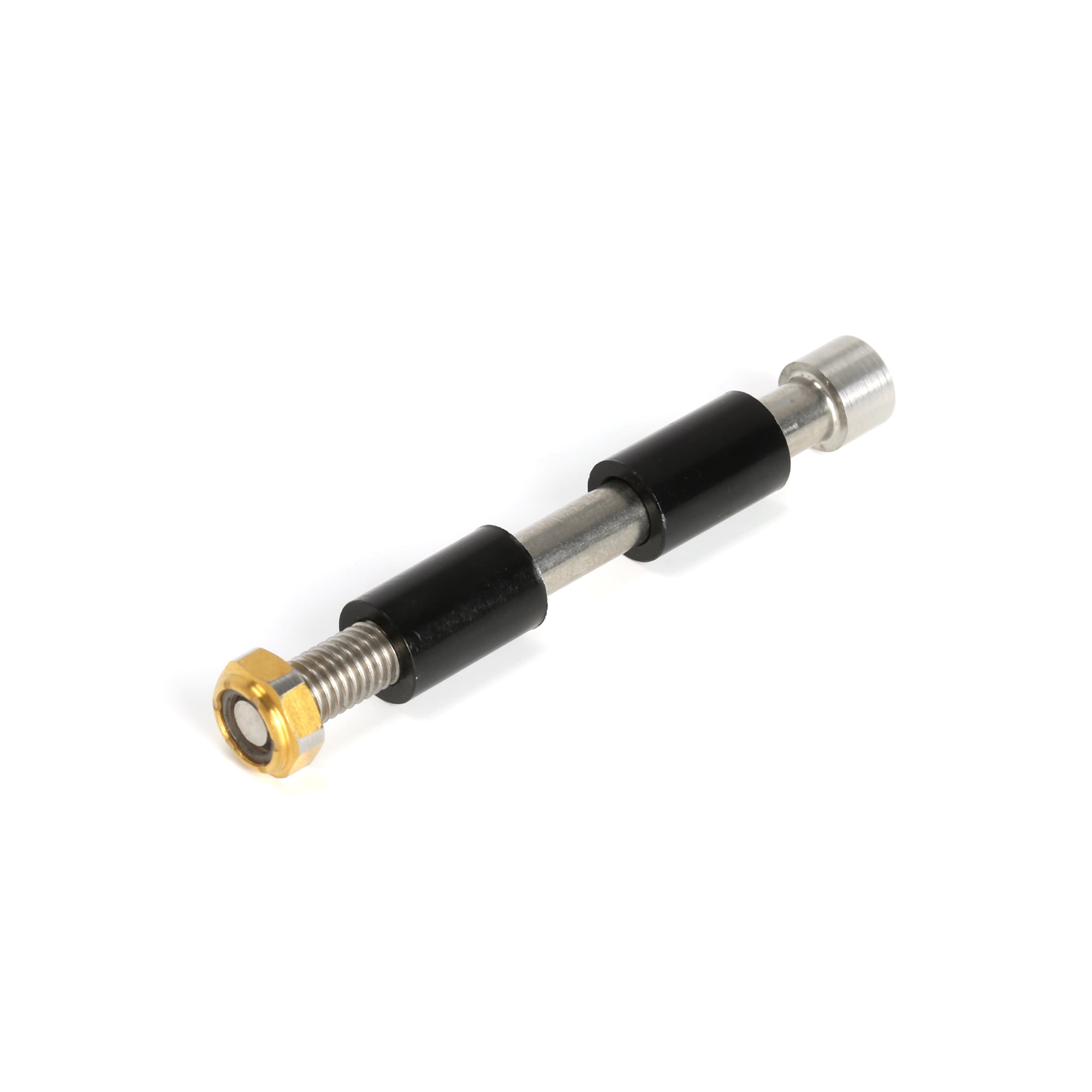 Titanium Lightweight Axle Kit - 666/Europa
This axle kit includes a titanium axle, slim gold titanium nut, and lightweight aluminum spacers for 24mm wheels, and saves an incredible 1/4 lb. from the back of the Europa deck.
666 Axle Kit - 0.23 lb
Europa Axle Kit - 0.31 lb
Lightweight Kit - 0.06 lb

80% weight savings at 28 grams.
30mm kits can be machined upon request.
Machined at Aztek HQ in Cleveland, Ohio.